The UK division of Anheuser-Busch InBev has added a bottled version to its Michelob Ultra offering in the country.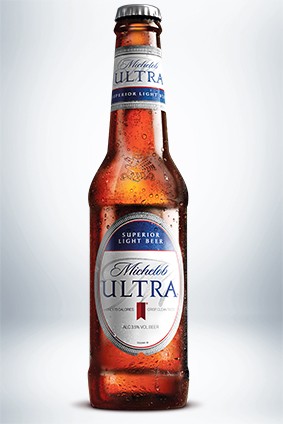 The new pack comes almost a year after Michelob Ultra launched in the UK, in 35.5cl cans. The 33cl bottle format will arrive in off-premise outlets nationwide this month.
According to Budweiser Brewing Group UK&I, the launch of the format reflects survey results that showed 43% of UK beer consumers only drink bottled beer, with the unit hoping to help retailers tap into this audience.
"Following the success of Michelob Ultra's launch in the UK last year, we're excited to continue the expansion of this innovative brand with the new bottle format," said Tim Deeks, the brand's marketing manager at BBG. "We want to provide our customers with a wider choice of pack formats to suit shoppers' different occasions and needs."
When contacted by just-drinks, a spokesperson for BBG said that the canned version of Michelob Ultra will be retained.
The fastest-growing beer brand in the US, Michelob Ultra makes play of its calorie count of 73 calories per 33cl bottle, compared to 136 calories in a 17.5cl glass of white wine.
Is diversification the future for beer? - Click here for a just-drinks comment
---