Mezcal Viejo Indecente's Ensamble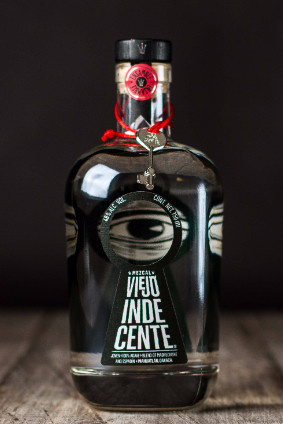 Category - Spirits, mezcal, 48% abv
Available - From 15 May
Location - California, Florida, New York and online through Viejoindecente.com
Price - US$64.99 per 75cl
Mezcal Viejo Indecente has followed last year's release of its Espadín Mezcal with a second US mezcal launch. Ensamble is a blended mezcal made with Madrecuishe and Espadín agave. It is distilled through a batched cooking method.
Mezcal Viejo Indecente brand owner and partner Kristina Díaz Paterson said the new launch follows the success of Espadín Mezcal, which won a gold medal at the 2016 San Francisco World Spirits Competition. She said it "reinforced our belief that the US market is passionate about the world of mezcal, and curious to learn more about the diverse styles and expressions of the spirit".
Mezcal is similar to Tequila but can be made from any type of agave plant native to Mexico. Tequila is made from the blue agave plant grown in the Tequila region.
Last year, Anchor Distilling Co launched Mezcal Amarás Cupreata in the US.
---