The Mexican state of Oaxaca has banned the sale of sugary soft drinks to minors.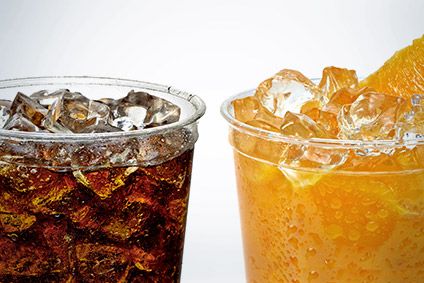 The Oaxaca Congress passed the law on Wednesday with lawmakers voting in favour of the anti-junk food law, which includes a ban on high-calorie food sales to children. Oaxaca, in the south of Mexico, is the country's first state to prohibit the sale of soda and other sugary drinks to children under 18.
Mexico has one of the highest consumption rates of sugar-sweetened beverages in the world. In 2014, the country introduced a sugar tax on drinks to help combat rising levels of obesity-related diseases. According to Reuters, 75.2% of Mexico's population aged 20 or older is either overweight or obese, up from 71.3% six years earlier.
The coronavirus has also impacted the country. Mexico has the third-highest death toll in the world from COVID-19, after the US and Brazil, with close to 50,000 people having lost their lives so far.
The Mexico News Daily website quoted Magaly López Domínguez, the politician who presented the legislation, as saying obesity has reached "epidemic proportions" in Mexico and that Oaxaca has the highest rates of childhood obesity among the country's 32 states.
López first presented the bill more than a year ago but said the coronavirus pandemic had now spurred colleagues to ban junk food and soft drink sales to children and improve the country's health.
The soft drinks industry in Mexico has fought the ban. A day before the new law was passed, trade groupo ANPRAC argued that flavoured beverages are not the largest individual contributor of calories to Mexican diets.
Latin American markets are profitable for soft drinks companies. In The Coca-Cola Co's H1 results released last month, Latin America accounted for about 10% of sales but a quarter of operating profits.
Why mindful consumption will bring carbon counting to soft drinks labels - Click here for a comment
---