Functional beverages that support mental health will find growth in Europe as they move across from the US, a Nestle Waters innovation expert has forecast.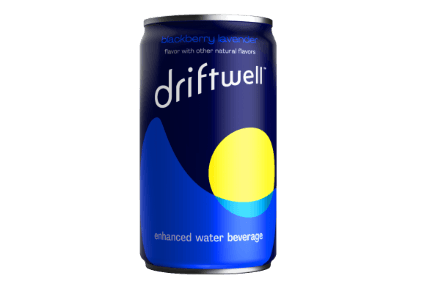 Recent launches such as PepsiCo's Driftwell relaxation drink show a consumer appetite in the US for drinks that help alleviate stress and aid rest, Nestle's global innovation specialist, Anna Chepushtanova, said today. With consumer studies showing similar levels of focus on mental health issues in Europe as the US, she said the industry can expect products to cross the Atlantic.
"Mental health does matter - a lot of people feel a high level of stress, and more innovations are coming to help us get on top of our well-being and support our mental health," Chepushtanova said. "Most of the innovations are in the US, but they will come more in Europe, too."
Chepushtanova highlighted a number of ingredients that will play a bigger role in functional beverages, including nootropics, adaptogens, CBD and L-theanine. She said companies are looking to functional ingredients to help drive growth in bottled water after a slowdown in the category. Chepushtanova blamed concerns over plastic, the increased use of refillable bottles and the impact of coronavirus lockdowns for the decline.
Asked by just-drinks if non-plastic packaging formats such as edible cartons and paper bottles are a cost-effective option for the bottled water industry, Chepushtanova said that although a number of companies are working on alternative packaging, it is still too early to tell whether it will be sustainable and cost efficient over time. "What we need to ensure with new solutions is that they are of quality, provide safety and have a sustainable impact," she said.
Chepushtanova was speaking at Arena International's 'Innovation in Non-Alcoholic Beverages' online conference today. Also at the event, Diageo's commercial director for Guinness talked about the importance of branding for non-alcoholic beers and spirits as the category targets Gen Z consumers.
The rise of adaptogens - the continued evolution of health & wellness in soft drinks - Click here for a just-drinks comment
---