UK department store Marks & Spencer is to change the name of its Porn Star Martini RTD after an intervention from UK industry watchdogs.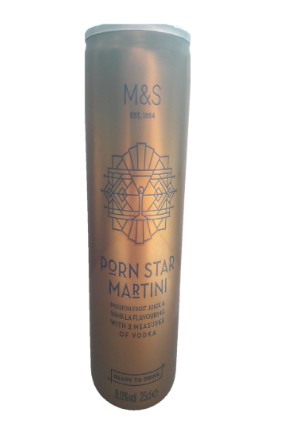 The RTD will be called Passion Fruit Martini, the Portman Group said today. The change comes after the Portman Group, which oversees responsibility issues for the UK drinks industry, upheld a complaint that the name 'Porn Star' linked the RTD to sexual activity.
The Portman Group said that although nothing else on the RTD's packaging was deemed sexual, the name 'Porn Star Martini' was enough of an association. It also said other retailers and online cocktail recipes refer to the cocktail as a Passion Fruit Martini.
"This decision… reminds producers that they should always steer away from using imagery or names that are associated with sexual activity in marketing and labelling," a Portman Group spokesperson said.
Why your company's use of land matters more than you think - Sustainability Spotlight
---