Marie Brizard Wine & Spirits (MBWS) has signed an exclusive deal to distribute Sazerac's Paddy Irish whiskey brand to the French market.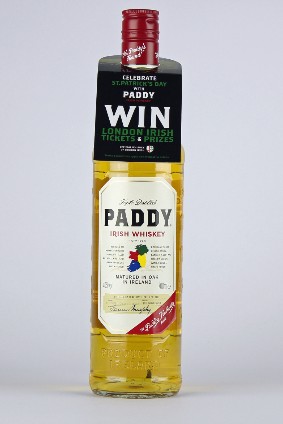 MBWS said this week that the partnership is part of a "long-standing collaboration" with the Sazerac group. The two companies have worked together for the distribution of Sazerac's main brands in France and Brazil and more recently for the distribution of MBWS brands in the US, through Sazerac's subsidiary 375 Park Avenue Spirits.
MBWS MD Andrew Highcock said: "We have the opportunity to add a brand that is one of the world's best-selling Irish whiskeys to the portfolio of spirits that we seek to offer our customers to meet their needs. This is also a new collaboration with the Sazerac Group, with whom we share a similar culture and a portfolio of complementary brands".
The French distribution partnership will begin on 1 June.
Sazerac acquired the Paddy brand from Pernod Ricard in 2016.
Is Scotch whisky ditching evolution for revolution? - comment
---