Lucozade Ribena Suntory has lined up a summer campaign for its Ribena brand in the UK, which centres around a new app.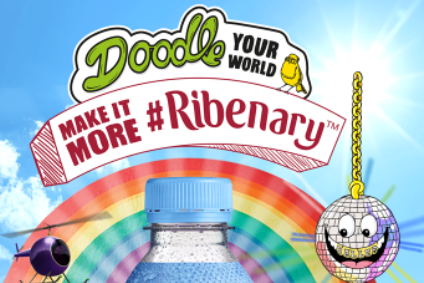 The GBP4m (US$5m) campaign includes the launch of the 'Doodle Your World' app. The app allows consumers to create their own video content.
Activity also includes a national outdoor campaign and the brand's largest sampling programme to date.
"Following the redesign of our new bottles, now is the perfect time to encourage consumers to get creative with us," said Emmeline Purcell, senior brand manager for Ribena at Lucozade Ribena Suntory. "With the added channel support, consumers up and down the country will be exposed to the... Ribena world."
The outdoor activity will feature three no-added- sugar flavours - Strawberry, Pineapple & Passion Fruit and Blackcurrant. Ribena Blackcurrant Light is the main focus of the activity and will feature on TV alongside the addition of Ribena Blackcurrant No Added Sugar squash," LRS said.
'Doodle Your World' will be promoted on all 50cl, squash and cartons packs across all channels.
---