Loch Lomond Group's Loch Lomond Single Malt Vintage 2002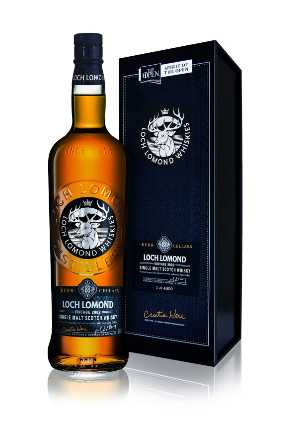 Category - Scotch whisky, single malt, 48.1% abv
Available - From this month
Location - Pre-order online store The Whisky Shop
Price - GBP250 (US$275) per bottle
Loch Lomond Group has released a limited-edition single malt Scotch whisky in partnership with US golfer and winery owner Cristie Kerr.
The group, which sponsors a number of high-level women's and men's golf tournaments, selected a 2002 Loch Lomond expression because that was the year Kerr celebrated her first on the LPGA tour. The spirit then spent six months maturing in barrels which previously held Pinot Noir red wine from Cristie's Napa Valley winery, Kerr Cellars.
The limited-edition bottle features Kerr Cellars' logo alongside Loch Lomond's and also bears the golfer's signature,
Colin Matthews, CEO at Loch Lomond Group, said: "Our Loch Lomond Single Malt Vintage 2002 captures the best of both worlds, wine and whisky."
Last year, Loch Lomond signed a five-year deal to sponsor The Open golf championship. The group also sponsors the Women's British Open and Ladies Scottish Open.
Last month, Asian private-equity fund Hillhouse Capital acquired majority control of Loch Lomond Group from Exponent Private Equity for an undisclosed fee.
The next chapter for Scotch has its challenges - Comment
---