La Martiniquaise-Bardinet has poached Distell's head blender to lead its whisky innovation team.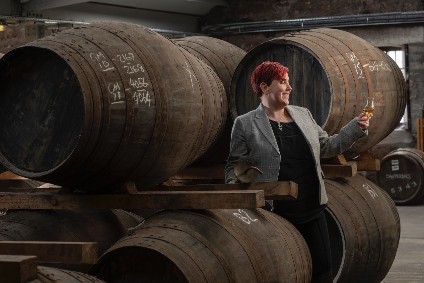 Kirstie McCallum, who spent three years as senior blender for Distell's Scotch whisky portfolio, will take over as head of whisky creation at La Martiniquaise-Bardinet's Glen Moray distillery. McCallum will be responsible for developing the Glen Moray single malt as well as La Martiniquaise-Bardinet's blended Scotch brands Cutty Sark, Label 5 and Sir Edward's.
McCallum replaces Graham Coull, who was master distiller at Glen Moray for 14 years. In September, Coull was announced as the new master distiller for Ireland's Dingle Distillery.
Commenting on her appointment, McCallum said: "I am really excited about the opportunities this role will offer, working with world renowned brands such as Glen Moray, Label 5 and Cutty Sark and Sir Edward's. There is a great opportunity to experiment with new cask types and to develop new expressions, using the expansive knowledge of other wine and spirit experts within the La Martiniquaise-Bardinet group."
"In the future, all of our products should be in paper packaging" - Louise Werner, director of future packaging at Pernod Ricard's The Absolut Co
---