La Fée has created a new spirits division that will launch four new products, all under the Envy & NV brand name.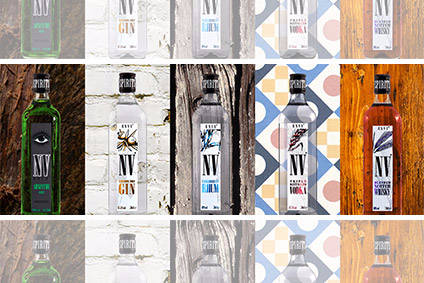 The privately-owned company, which owns an absinthe brand of the same name, said today that the unit, NV Spirits, will roll out a Caribbean white rum, a London Dry gin, a blended Scotch whisky and a French Vodka. The four products will sit separately to the firm's current French absinthe offerings, La Fée Absinthe Supérieure, but will be grouped with the lower-abv NV Absinthe Verte.
The portfolio will be available across the European Union, with suggested retail prices in the UK of:
GBP15.85 (US$22.90) for the vodka and gin (both 37.5% abv)
GBP16.25 for the rum (40% abv)
GBP17.25 for the Scotch (40% abv)
The move to create Envy & NV separate from La Fée will allow the company to apply for crowd-funding for the new unit. Envy & NV plans to release 10% of its equity this year.
"The new brand has effectively been seeded in the market via NV Absinthe over the last ten years," said owner George Rowley. "The time is right to unlock its value to invest funds in global marketing, to push the brand to the next level.
"We're countering the boutique premium market with affordable products that cost less yet retain quality through time-honoured traditional techniques," Rowley added.
La Fée launched its lower-strength NV Absinthe in 2007 to offer a more mainstream version of its namesake absinthe portfolio.
---