Kraft Foods, the producer and distributor of soft drink pouch range Capri Sun in North America, is to merge with fellow food giant Heinz.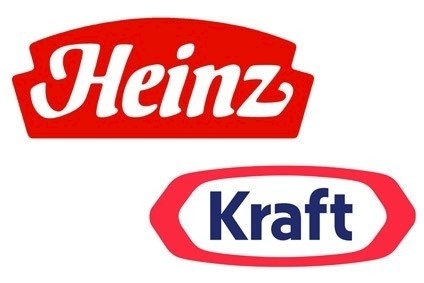 The move will see Heinz private equity owners Berkshire Hathaway and 3G Capital hold 51% of the new company, The Kraft Heinz Co. The entity will generate annual sales of around US$29bn and will own eight $1bn brands and five brands whose sales total between $500m and $1bn.
As well as Capri Sun, Kraft owns the powder and concentrate mix Kool-Aid. In 2011, Kraft entered the liquid water enhancer segment with the launch of MiO in the US.
A joint statement from Kraft and Heinz today said that the new company will benefit from "significant synergy opportunities". The Kraft Heinz Co will have a "strong platform for organic growth in North America" and globally "by combining Kraft's brands with Heinz's international platform", the statement said.
The deal is subject to approval by Kraft shareholders, regulatory approvals and other customary closing conditions. It is expected to close in the second half of this year.
3G Capital, owned by Brazilian billionaire Jorge Paulo Lemann, is a 20% shareholder in Anheuser-Busch InBev. Analysts this year have raised the prospect of 3G partnering with A-B InBev to launch a multi-billion dollar bid for SABMiller, while the private equity group was linked with a possible bid for Coca-Cola Co late last year.
---