Kirin Lion's Hahn Ultra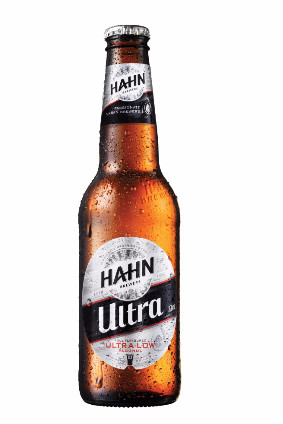 Category - Beer, low-alcohol, 0.9% abv
Available - From this month
Location - Australia, nation-wide
Price - TBC
Kirin's Australia unit, Lion, has launched a 0.9% abv beer under its Hahn brand as the company ups it focus on the low- and no-alcohol segment.
Hahn Ultra will be available in the Australian off- and on-trade, Lion said this week. According to the company, a 33cl bottle is equivalent to 0.2 standard drinks.
"We believe Hahn Ultra is going to bring new interest to the low-alcohol category," Lion said. "We are offering more choice to people who are looking to moderate their alcohol consumption, but still want to connect socially and enjoy a great tasting beer."
Global consumption of no- and low-alcohol beer has increased by 34% in the past five years, Lion said, citing Euromonitor research. The segment accounts for 1.8% of the global beer market, it added.
Last month, Anheuser-Busch InBev launched Beck's Blue Lemon, a lemon variant of its alcohol-free beer Beck's Blue.
---