A subsidiary of Keurig Dr Pepper has instigated a lawsuit against the parent company of the Bodyarmor sports drink in the US.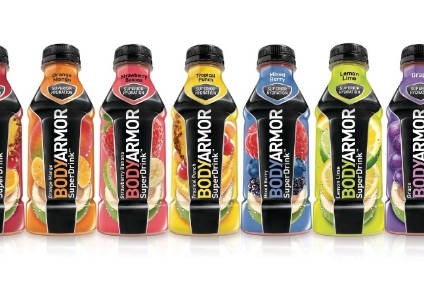 The filing, brought to the superior court in Delaware this week by The American Bottling Co, accuses BA Sports Nutrition of the wrongful termination of their US distribution tie-up. The American Bottling Co claims in the legal papers that the pair signed a ten-year distribution agreement in early-2015.
Bodyarmor switched its distribution from ABC to The Coca-Cola Co following a stake sale to Coca-Cola in August last year. The move came a month after Keurig Dr Pepper came into being when Dr Pepper Snapple Group completed its merger with Keurig Green Mountain.
The American Bottling Co describes DPSG in the legal papers as having been its "upstream parent company ... several levels removed from ABC in the corporate structure".
The lawsuit claims: "After not obtaining a sale of the company to ... [Keurig Green Mountain owner] JAB Holding Co, the day after Bodyarmor purported to terminate the agreement and ABC's distribution rights, Bodyarmor announced a major transaction with Coca-Cola, under which Coca-Cola acquired a substantial ownership stake in Bodyarmor at a premium valuation of about US$2bn.
"The purported basis for terminating ABC and its agreement ... was merely a pretext for transferring the valuable rights to distribute Bodyarmor to ... Coca-Cola."
In a statement yesterday, however, BA Sports dismissed the lawsuit as "frivolous" and "meritless", claiming that the tie-up with KDP, which owns around 12.5% of Bodyarmor, allowed for termination "if there was a change of control of Dr Pepper Snapple Group".
"Bodyarmor and DPSG had a good partnership," BA Sports said today. "But, the Keurig acquisition resulted in a clear change of control and management of the company.
"Given the belief that KDP was not in support of the Allied Brands strategy, Bodyarmor made a commercially reasonable decision - that was within its rights and in the best interest of its shareowners and the company's future – to terminate the KDP distribution agreement and instead distribute Bodyarmor through the Coca-Cola network."
No-one was available for comment at KDP when contacted by just-drinks yesterday.
Keurig Dr Pepper - A bit good. A bit bad - Click here for a just-drinks comment from last year
---