Here's a round-up of this week's highlights in the global spirits & wine categories. We are also running similar round-ups for beer and soft drinks & bottled water.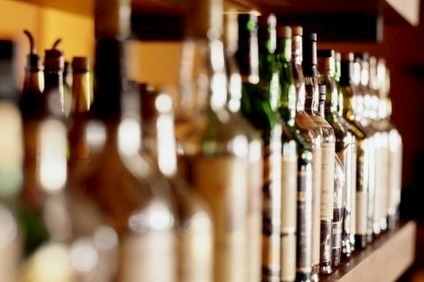 The European Commission has proposed some modest help for the European Union's wine producers, who are struggling with a shrinking share of world markets and falling consumption in the region.
As a former professional cricketer, Nick Pringle is well-aware of the power the game's biggest names wield over the public. That's why Accolade Wines has recruited the services of Glenn McGrath to promote its Hardys brand in India. Earlier this week, Pringle, who is now the company's commercial director for the Indian subcontinent, Africa, the Middle East, South & Central America, and Southern Europe, talks to just-drinks about the McGrath tie-up, as well as Accolade's market challenges elsewhere.
Moët Hennessy has seen its sales continue to struggle in the first quarter as issues in China remain.
Belvédère, the French wine and spirits group, has appointed an executive team as it continues a strategic plan to turn around falling sales.
Rémy Cointreau saw full-year sales decline by more than 6% in its most recent fiscal year, but the Rémy Martin Cognac brand bounced back, thanks to a late recovery in China.
In a trading update yesterday, Remy Cointreau posted marginal organic sales growth for its fiscal full year, but reported sales dropped by 6%, Here, just-drinks takes a closer look at the company's sales performance by region and brand in the 12 months to the end of March.
The Japanese wine market has "come of age" as the country opens up to New World producers, a new report has said.
Diageo has seen sales in the first nine months of its fiscal year continue to flatline, with Asia Pacific cancelling out a healthy performance in Africa.
Bacardi is to outsource advertising for its core brands to one agency as it continues to streamline its business.
Concha y Toro has described 2014 as a "banner year" as sales and profits both reported healthy growth.
Another day, another drinks executive stepping down "to explore new opportunities". Usually, this is code for "is leaving to join one of our competitors in a slightly better-paid position". But, with nowhere to go to yet, Andy Fennell's departure from Diageo is a strange one, especially as he has been held up internally as the 'next big thing'.
---