Here's a round-up of this week's highlights in the global soft drinks & bottled water category. We are also running similar round-ups for beer and spirits & wine.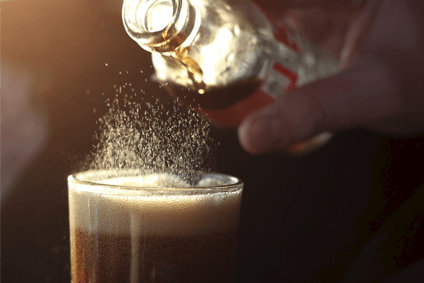 Ray Rowlands of Drinksinfo Ltd takes a crafty look at what PepsiCo is doing in its attempt to reverse the downward trend in the US soda market.
Fever-Tree's pre-close trading statement will no doubt be cause for a gin & tonic or two among shareholders: sales in the first half of 2015 will be about GBP24m (US$37m), 61% ahead of the prior year period. But the threat of competition looms as other premium mixer producers up their game.
Kraft Foods and Heinz have completed their merger to create The Kraft Heinz Co, the fifth-largest food and beverage company in the world.
National soft drinks representatives have branded a global report that blames the industry for 184,000 deaths a year as inaccurate.
Suntory Holdings has reached a definitive agreement to purchase Japan Tobacco's beverage unit, including its vending machine business.
Nichols is to launch a new Vimto campaign as part of its sponsorship of a Justin Beiber-headlined UK music festival.
AG Barr has lined up the launch of an addition to the Rockstar energy drink range in the UK that leaves a "cooling" aftertaste in the mouth.
PepsiCo has announced an overhaul of its Americas beverages unit as it unveiled a series of management changes.
PepsiCo's CEO, Indra Nooyi, has said Diet Pepsi with aspartame will continue to be available to US consumers online, despite an earlier pledge to replace the artificial sweetener.
---