Here's a round-up of this week's highlights in the global beer category. We are also running similar round-ups for spirits & wine and soft drinks & bottled water.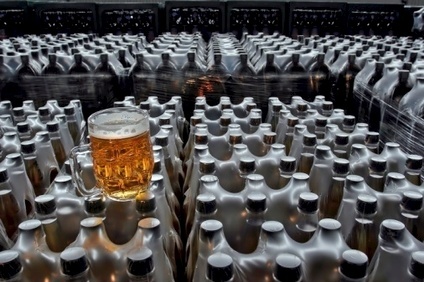 Oliver Braun joined German brewer Krombacher almost five years ago from Anheuser-Busch InBev. Today, he is the company's export & international sales director. just-drinks editor Olly Wehring caught up with him last month when he visited London.
Carlsberg has lined up a merger in Greece with the third largest brewer in the country, Olympic Brewery.
Last month, just-drinks met Oliver Braun, the export and international sales director for Krombacher. Here's a closer look at the German brewer:
SABMiller has appointed a new MD for its India business as the current incumbent is stepping down after 17 months in the role.
Pub-owning companies in the UK have warned of a higher rate of pub closures after MPs in the country voted for legislation that will effectively end the so-called 'beer tie'.
The MD of Kopparberg Brewery's UK subsidiary has resigned, with company owner Peter Bronsman taking over.
Anheuser-Busch InBev has confirmed that it is making an unspecified number of redundancies in its US business as it looks to improve "competitiveness".
---