For further details on how to subscribe to just-drinks, click here.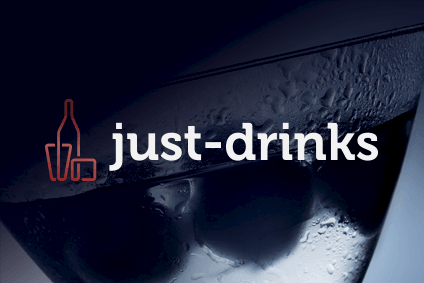 Here are the most viewed, subscriber-only items on just-drinks this week:
10. Analysis - Coca-Cola Co fails investor confidence test
Coca-Cola Co CEO Muhtar Kent said yesterday (22 July) that his company's first-half results proved "steady progress" in a turbulent industry.
9. International Scientific Forum on Alcohol Research Critique 143: Is Alcohol's Cardio-Protective Effect Still Valid?
A recent paper, which uses a very large dataset from subjects of European descent, uses a Mendelian randomisation analysis to estimate the effects of alcohol consumption on cardiovascular disease (CVD), using as the instrumental variable an uncommon allele affecting alcohol metabolism, the ADH1B rs1229984 variant.
8. just On Call - PepsiCo to consider more re-franchising - CEO
PepsiCo's CEO has hinted the group is looking at re-franchising more of its operations globally after successful partnerships in Vietnam and Mexico.
7. Analysis - PepsiCo finds stability but Peltz factor lingers
PepsiCo yesterday continued its financial year with another quarter of well-received results to follow April's estimate-beating Q1s.
6. just On Call - Dr Pepper Snapple Group to tackle diet declines
Dr Pepper Snapple Group is to tackle declines in sales of diet Dr Pepper with a range of marketing programmes, its CEO has said.
5. Analysis - Imported ciders face tough task in US
Cider appears to be continuing its breakthrough in the US, with domestic brands outperforming imports.
4. just On Call - Brazil could have been worse - Coca-Cola Co CEO
The head of Coca-Cola Co has defended his company's performance in Brazil after a major World Cup sponsorship investment failed to lift Q2 volumes.
3. Analysis - Cleaning China's seedier side brings balance to Remy Cointreau
While China's on-trade is cleaning up its act, Remy Cointreau expects the clientele in the country's bars to resume its love affair with Cognac - hopefully sooner rather than later.
2. just Five Years Ago: Anheuser-Busch InBev sells Oriental Brewery
Private-equity firm Kohlberg Kravis Roberts (KKR) was revealed in May to have had a bid for Treasury Wine Estates knocked back.
1. The just-drinks Interview: Dr Mehmood Khan, PepsiCo chief scientific officer, global research & development - Part II
Last week, we published the first part of our interview with Dr Mehmood Khan, chief scientific officer at PepsiCo and head of global research & development. Here, in the second and final part, Dr Khan gives us a tour of the inner workings of PepsiCo's R&D approach and defines success and failure for his department.
For further details on how to subscribe to just-drinks, click here.
---