Here's a look at what was happening on this day in...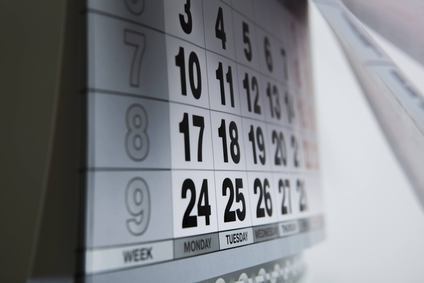 2013 - AUS: Wine Australia needs funding to restore category "excitement"
Government agency Wine Australia needs extra funding to restore "excitement" to the country's wine category and boost exports, according to a new industry action plan.
2012 - MEXICO: Coca-Cola FEMSA to acquire majority stake in Coca-Cola Bottlers Philippines
Coca-Cola FEMSA is to pay US$688.5m for a 51% stake in Coca-Cola Bottlers Philippines as it looks to expand beyond Latin America.
2011 - EUROPE: EU tightens warning labels for energy drinks
New food labelling rules in the European Union mean that energy drinks with a high caffeine content must contain front-of-pack warnings for children and pregnant women.
2010 - Analysis - Diageo's Mey Içki Talks and the US$2.5bn Elephant in the Room
Speculation has started circulating this week that Diageo may be looking to snap up Turkish spirits company Mey Içki from private equity firm TPG Capital. While Diageo won't be drawn on the rumours, and TPG Capital were unavailable for comment all day today, it's not hard to work out where these rumours stem from.
2009 - US: Diageo exiting Bordeaux wine futures market
Diageo is exiting the market for first-growth Bordeaux wines in the US due to falling prices and lower market demand.
2008 - FRANCE: Moët Hennessy acquires Montaudon Champagne
Moët Hennessy, the wines and spirits group owned by LVMH, has acquired the Montaudon Champagne house. A purchase price was not disclosed.
2007 - EU: Commissioner attacks wine reform watering down
European Union (EU) Agriculture Commissioner, Mariann Fischer Boel, came out fighting today (14 December), attacking politicians who want to water down her proposed root-and-branch reforms for the EU's stagnating wine sector.
2006 - The just-drinks interview – SABMiller's Europe MD, Alan Clark
As managing director of SABMiller's European division. Alan Clark has a diverse group of markets in his charge, including Russia, Italy, the Canary Islands and Romania. In the second part of this month's double-header just-drinks interview, Clark discusses the differing challenges and opportunities facing the brewer across the region with Olly Wehring.
2005 - FRANCE: Rémy Cointreau puts Bols on the block
French drinks giant Rémy Cointreau has put its Bols business up for sale.
2004 - S AFRICA: Further flavourant scandal at KWV
Another batch of flavoured wine has been uncovered at KWV.
For further details on how to subscribe to just-drinks, click here.
---