Jones Soda has expanded its region-specific, limited edition set of labels for its namesake CSD brand in North America.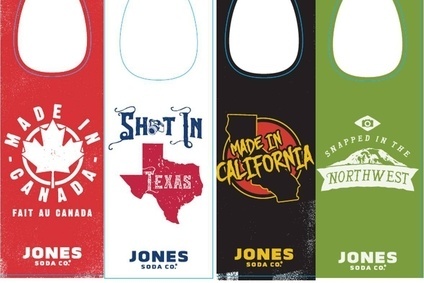 The company, which launched the programme in 2013 with Made in Michigan, has rolled out consumer-designed packaging in Canada, California, Texas and the north-west.
'Made in Canada' and 'Made in California' limited edition bottles will be produced in both markets and feature consumer-submitted images, aimed to showcase the regions. 'Snapped in the Northwest' and 'Shot in Texas' are a nod to the campaign, although Jones is not producing its of cane sugar soda in either market.
Earlie this month, Jones posted narrowing net losses in the first three months of the year, as sales came in flat.
---