The head of Coca-Cola Enterprises (CCE) has admitted there is no precise way to measure returns on events such as the Rugby World Cup but said big-name sponsorship is "who we are".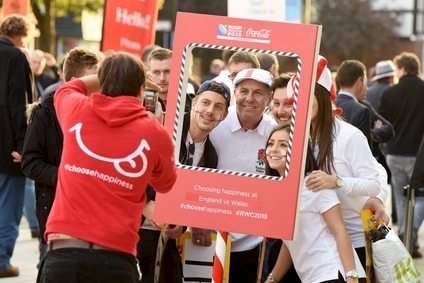 CCE is a sponsor of the Rugby World Cup, which ends tomorrow. Financial terms of the sponsorship remain undisclosed but all sponsors are believed to have been hurt by the early exit of tournament hosts England.
However, speaking to analysts after CCE's Q3 results yesterday, CEO John Brock backed investment in global events, saying: "We're all about big event marketing."
He added: "We think it's really important from both a brand equity standpoint, as well as from a consumer and customer interaction standpoint."
Brock said that even when no events are scheduled for the year "we'll invent one".
"We'll come up with one and work hand-in-hand with [The Coca-Cola Co]. We've had some great ones even in off years from the Olympics and Rugby World Cup."
Asked how the company measures its return-on investment, Brock said: "I think it's fair to say on big-event marketing, there is no scientific way to really measure the impact. Although I think you could say we know very much both qualitatively and to some degree quantitatively that this is what we're all about, it's who we are."
CCE will sponsor next year's European football championships in France, where the company has already started activations. Hubert Patricot, executive VP & president, European Group, said: "We are very positive about the Euros coming on because net-net I think football beats rugby."
Heineken is also a sponsor of the Rugby World Cup, and last month Heineken's global activation director, Hans Erik Tuijt, spoke to just-drinks about the tournament.
"We're enjoying the unpredictability of rugby," Tuijt said.
---