International Beverage Holdings has launched four aged expressions of its Balblair Scotch whisky into the US market.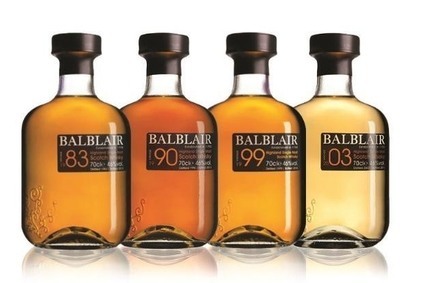 The whiskies, which were first released in European and Asian markets in 2013, include the Balblair 2003, 1999, 1990 and 1983. It is the first time the distillery has launched four vintages in the US simultaneously.
"Each of these whiskies has its own unique nuances and offer exceptional options for whisky fans across the spectrum," said Balblair distillery manager John MacDonald.
Each vintage is bottled at 46% abv and will be be available in the US nationally from this month. The 2003, 1999, 1990 and 1983 have an SRP of US$70, $90, $140 and $330 respectively.
Balblair is part of Inver House Distillers' portfolio, which reported a double-digit drop in full-year profits and sales in October.
---