Here's a look at the biggest stories and the best content from just-drinks this week.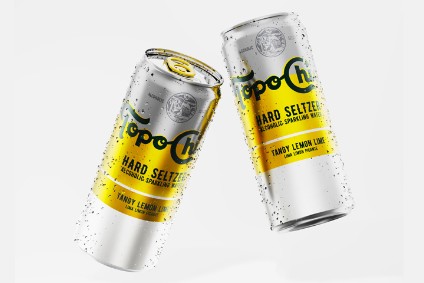 The recent unveiling by Bacardi of its Plume and Petal brand backfired somewhat, with the group stirring up a social media storm with the lower-abv vodka. Spirits category commentator Richard Woodard thinks he may know what the problem was.
The Coca-Cola Co's announcement it will release an alcoholic sparkling water in Latin America shouldn't be a surprise. But it is.
Beam Suntory CEO Albert Baladi talks about the company's coronavirus resilience, the emergence of the "home premise" and whether Japanese bar helmets will become the must-have COVID accessory.
Being able to provide the consumer with an assurance of your beer's quality is where it's at. Category commentator Stephen Beaumont believes that what has previously been the preserve of the indusry's larger brewers now needs to trickle down into craft beer.
Those seeking a better understanding of society's complex relationship with alcohol may also find the events of recent months instructive.
In just-drinks' companies' results coverage:
Anheuser-Busch InBev has said improved volumes across Q2 gives it confidence for global beer despite a US$2.5bn write-down in South Africa.
Campari Group has said it expects the second half of the year to improve after the company posted a double-digit decline in H1 sales.
A collapse in Molson Coors Beverage Co's European sales has dragged down the brewer's H1 performance.
On our news pages:
Kingsland Drinks is to set up a standalone premium spirits business as the UK company expands further into new alcohol opportunities
The Coca-Cola Co is to launch an alcoholic sparkling water under the Topo Chico brand.
Beam Suntory is poised to take spirits brands such as Jim Beam into low-calorie RTDs, a category fuelled by the success of hard seltzers.
A UK Government-commissioned report into unhealthy eating has accused The Coca-Cola Co juice brand Innocent of "false virtue" when telling consumers how much sugar its drinks contain.
The former manager of Diageo's World Class bartender competition has launched a talent agency for bartenders and drinks professionals.
The UK drinks industry has reacted with caution to a new Government anti-obesity initiative to put calorie information on beer, wine and spirits packaging.
---