Here's a look at the biggest stories and the best content from just-drinks this week.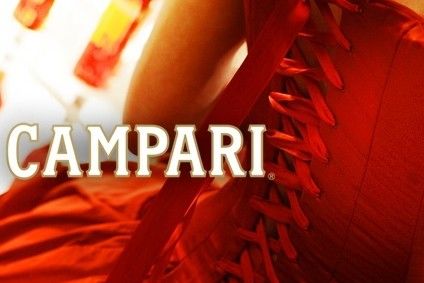 The 'Black Lives Matter' movement has prompted us all as individuals to question our views on our fellow humans. Companies are not immune from this self cross-examination, with beer commentator Stephen Beaumont suggesting the brewing community has a big part to play in driving future equality for the black community.
After six years of waiting, could the next transformative deal for the spirits industry be on the horizon? To observers, Campari Group's manoeuvres of late suggest as much, with one analyst going so far as to name Cuervo as a possible target.
While brewers have been racing to enter hard seltzer, spirits brand owners have been slower to jump in, with some preferring to push their existing offerings' seltzer-related cues. Category commentator Richard Woodard considers how successful they've been, so far.
Remy Cointreau is to increase the number of Remy Martin Cognac expressions that will have their gift box packaging discontinued. The group has confirmed its intention to cease using gift boxes for Remy Martin expressions including 1738, Club and XO in the on-premise.
Remy Cointreau's announcement this week that it is to discontinue more gift boxes for Remy Martin is another nail in the coffin of cardboard packaging. As alcohol companies showcase their sophisticated sustainability strategies, covering areas such as responsible water stewardship and carbon-neutral distilleries, bulky cardboard gift boxes stand out as relics of a past retail era.
As the coronavirus pandemic starts to subside in many markets, consumers are keener than ever on brands that can flash their trustworthiness credentials. According to GlobalData's bi-weekly COVID19 recovery tracker survey, in the first week (published on 17 June), 58% of consumers globally said that under current circumstances, they are "always" or "often" influenced by how trustworthy and risk-free a product or service feels.
On just-drinks' news pages:
Diageo has blamed remote working for a decision to hold back announcing its fiscal-full-year results by five days. The Smirnoff and Johnnie Walker owner will release the fiscal-2020 financial statement on 4 August instead of 30 July.
A leading lobbyist for Coca-Cola European Partners has warned of challenges ahead, as the European Union finalises environmental directives to reduce waste from single-use beverage packaging.
The UK alcohol industry has given a cautious welcome to the Government's decision to allow the on-premise channel in England to reopen on 4 July. Prime Minister Boris Johnson said indoor hospitality venues in England can reopen with table service and reduced staff.
The US division of Heineken is to hand out six-foot-long coolers to Dos Equis consumers in a marketing activation designed to highlight social distancing guidelines.
The US spirits industry has attacked proposals to widen import tariffs on European Union alcohol products to include vodka and gin. US trade authorities are in the process of considering further levies on spirits and other products in an ongoing feud with the EU over aircraft subsidies.
The Coca-Cola Co is to work with hip-hop artists in a new US Sprite campaign that aims to "amplify Black voices." 'The Give Back' activation will feature hip-hop's "most influential voices" to support programmes working with communities disproportionately affected by COVID-19 and racial inequality.
---