Here's a look at the biggest stories and the best content from just-drinks this week.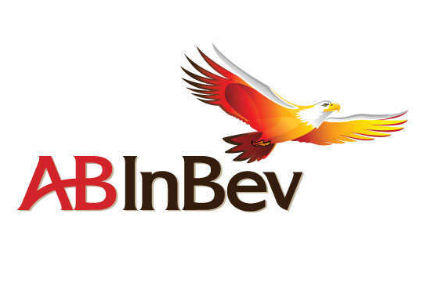 As consumers demand to know more about what's in their food and drink, category commentator Richard Woodard believes the spirits industry is well-placed to capitalise on the public's cravings for less sugar.
While brewers around the world are keen to highlight any point of differentiation from their competitors, they risk losing sight of the bigger prize. Category commentator Stephen Beaumont has a warning for those in beer focussing their efforts at the geekier end of the consumer spectrum.
Once a month, the drinks industry-funded International Alliance for Responsible Drinking, which covers alcohol policies worldwide, reviews some of the industry activities designed to promote a more responsible role for alcohol in society. Here's a look at what's been going on in recent weeks.
In half-year results:
Anheuser-Busch InBev's biggest quarterly volumes increase in five years has helped the global brewer put a busy month behind it with the delivery of a solid first-half performance.
Anheuser-Busch InBev CEO Carlos Brito has said there is a "big opportunity" for Michelob Ultra in global markets as the low-carb beer expands beyond its US base, including through a test-run in China.
The Coca-Cola Co has upped its full-year sales target after its carbonated soft drinks portfolio drove a healthy sales increase for the first half of the year.
The head of The Coca-Cola Co has dismissed the prospect of an immediate launch for the recently-unveiled energy variant of its namesake brand in the US.
The Coca-Cola Co's James Quincey has been talking about innovation since he took over as CEO from Muhtar Kent in 2017. This might not be unusual for the leader of an FMCG company. But, by making new products a central pillar of his quest to turn Coca-Cola into a "total beverage company", with a trademark red flag in every corner of the soft drinks industry, Quincey has doubled down on his NPD ambitions.
The trend towards more premium spirits offerings in the US has helped Fever-Tree's sales in the first half of this year as poor weather impacted the mixers producer's UK performance in the six-month period.
Moet Hennessy, the wines & spirits arm of luxury goods company LVMH, has praised Cognac performance in US and Asia for a solid increase in organic sales for the first half of the year.
Diageo announced its full-year figures for fiscal-2019:
Diageo has reported a slight slowing of growth rate in the second half of its fiscal full-year, with sales in the 12-month period increasing by just over 6%.
Today, Diageo announced its results for the 12 months to the end of June, with mid-single-digit sales increases fast becoming the norm. just-drinks editor Olly Wehring spoke to group CEO Ivan Menezes about the latest figures.
If Diageo's employees are in party mood today, then yesterday's results give them a good enough excuse. The 6.1% rise in full-year sales for fiscal-2019 represents the group's best performance in a decade - just pipping the 6% lift recorded in 2012.
With six years at the helm now under his belt, Diageo CEO Ivan Menezes has endured and enjoyed a rollercoaster ride of a time - and, that's putting it mildly.
And, on our news pages:
Campari Group has made a move for rhum agricole producer Bellonnie & Bourdillon Successeurs (BBS), owner of the Martinique brands Trois Rivières and La Mauny.
Australia overtook France as China's leading wine importer by value in the first five months of the year, according to new figures from Wine Australia.
The rising cost of UK warehouse space ahead of a possible no-deal departure from the European Union is having a damaging effect on the country's alcohol industry, a trade group has warned.
The Coca-Cola Co and PepsiCo have turned their backs on a global trade association for the plastics industry as they step up efforts against environmental waste.
---