Here's a look at the biggest stories and the best content from just-drinks this week.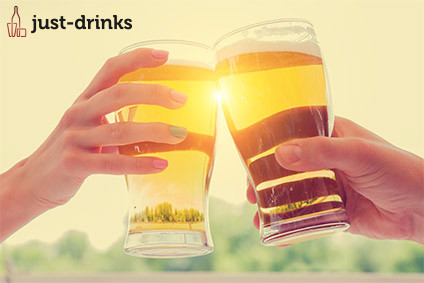 In early-March, Campari Group released its results for 2018. The group saw sales in the 12-month period come in 5.3% up on 2017. Here, drinks industry commentator Richard Woodard considers Campari's performance over the last five years.
Chris Losh has been around long enough to know 'category change' when he sees it. As a wine commentator, however, he hasn't had too much change to report on. Until now.
The Boston Beer Co and Dogfish Head Brewery have agreed a deal to "merge", in a US$300m deal that will unite two of the leading lights of the modern craft beer movement in the US. The transaction will see Dogfish Head owner Sam Calagione and his family receive US$127.7m in Boston Beer shares. The non-family investors in Dogfish, meanwhile, will share a $173m payout from Boston.
They are beer's squeezed middle. Far smaller than the international brewers, such as Anheuser-Busch InBev and Molson Coors, that dominate the US beer industry with their mass volumes and distribution leverage, yet much larger - and unwieldy - than the new generation of nimble craft brewers blazing a trail, and finding growth, with Millennial consumers. Chief among them is Boston Beer Co, which this week sought to kickstart its way out of a long-term beer volumes decline by swallowing up the smaller, yet still substantial, Dogfish Head Brewery.
Campari Group's better than expected performance in the first quarter of 2019 could see the company make a "significant step up" in terms of margin expansion this year, an analyst has said.
Meanwhile, on our results pages:
A bumper first quarter, with total sales rising by almost 10%, has given Campari Group a firm footing for the rest of 2019. The company said earlier this week that its top-line in the three months to the end of March came in 9.6% up on the corresponding period last year.
Anheuser-Busch InBev has kicked on from its mid-single-digit sales lift last year to post a near-6% top-line increase in the first three months of 2019. Having seen sales in the 12 months of 2018 climb 4.8%, the brewer said its sales in the quarter to the end of March hit US$12.6bn.
The introduction of price increases last year has helped boost sales at Coca-Cola Consolidated in the first quarter of 2019. The company, which is the largest Coca-Cola bottler in the US, announced this week that sales in the three months to the end of March rose by 3.6% on the corresponding period last year
And, in other news:
Tweets from US President Donald Trump over the weekend suggest he is willing to escalate the on-going trade war between his country and China. Trump said on Sunday that he would increase tariffs on US$200bn worth of Chinese products to 25% from 10% on Friday.
South Africa's wine harvest is expected to hit a 14-year low this year, as the effects of a three-year drought continue to be felt. The 2019 wine grape crop is estimated at 1.23m tonnes, a 1.4% drop from last year, according to industry body Sawis.
Hayman's Gin has launched new glassware that aims to reduce the role of tonic in G&T serves. The 'True English Gin and Tonic glass' has a capacity of 30cl and, when filled with ice, holds 10cl of tonic and 5cl of gin.
Anheuser-Busch InBev has blamed a number of problems for its underperformance in South Africa, a market that was a key focus of the brewer's SABMiller takeover. In Q1 results, released earlier this week, A-B InBev's volumes in South Africa were down while sales-per-hectolitre remained flat and margins contracted. The weakness came despite the brewer's moves to premiumise its portfolio in the country with the addition of Budweiser and Beck's to ex-SABMiller beer brands, including Lion and Castle Lager.
The Coca-Cola Co has hit back at a report that claims the soft drinks company held the power to terminate unfavourable scientific research it was funding. Researchers at Cambridge University this week claimed to have uncovered clauses in Coca-Cola contracts with US and Canadian public universities that allowed the company to see early examples of the work and "quash" findings.
---