Here's a look at the biggest stories and the best content from just-drinks this week.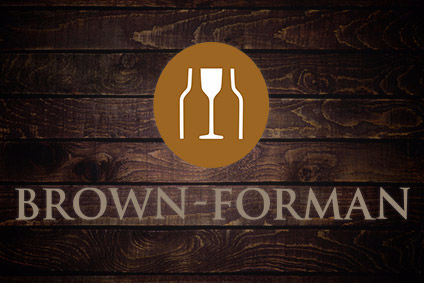 In this month's consideration of the soft drinks category, category commentator Richard Corbett turns his attention to the iced coffee segment and sees opportunities for growth everywhere he looks.
Today, 8 March, is International Women's Day. Here, just-drinks takes a look at what drinks companies are doing to mark the occasion and champion women in our industry.
In his latest missive for just-drinks, wine commentator Chris Losh voices his concerns about what he sees as the over-complication of the category at a time when consumers are craving less detail, not more.
Here, just-drinks consolidates the M&A activity in the global drinks industry during February, a month that saw PepsiCo buy in to CytoSport, Constellation add to its spirits stable and Treasury Wine Estates flash its wallet in the direction of France.
Robotic technologies have proved their place in helping to keep food and beverages safe. In no small part, this has been due to their ability to monitor and manage the packing stages of manufacture. In conversation with Roy Fraser, global product manager at industrial robot supplier ABB, Joe Baker investigates the trends that have fuelled the robot revolution, and considers how packaging might be further automated in the future.
Category analysts at data provider GlobalData have selected their favourite consumer product innovations from 2018 that they believe stand out from the crowd and connect with consumers. The company's latest consumer report, 'GlobalData's Favorite Innovations of 2018', features around 30 of the most innovative and novel products from last year, providing insight into the variety of innovation in the FMCG market as well as in foodservice. Here, are eight innovations taken from the report that have been selected from five different innovation areas - flavours, ingredients, packaging, marketing and technology.
In our news section this week:
Carlsberg has acquired a minority stake in a Beijing craft brewery. The brewery, called Jing-A, announced on its website late last week that the Danish brewer has become a minority partner.
PepsiCo has announced changes at senior executive level, designed to "support the company's strategic priorities and growth agenda". Laxman Narasimhan, CEO of the group's operations across Latin America, Europe & sub-Saharan Africa, has been appointed to the newly-created position of global chief commercial officer, reporting to recently-installed chairman and CEO Ramon Laguarta.
The number of UK consumers heading to France to buy wine has risen markedly, according to Majestic Wine, ahead of the country's pending departure from the European Union later this month. The UK drinks retailer, which also has two stores in the French city of Calais, said the two outlets posted their biggest ever sales month in February outside of the Christmas period.
Anheuser-Busch InBev has confirmed to just-drinks the intention of its chair to stand down next month. Olivier Goudet will resign from both his position and the brewer's board of directors at its annual shareholders meeting on 24 April.
The global economy is slowing and major risks persist, according to the Organisation for Economic Co-operation & Development, with growth weakening much more than expected in Europe. In its latest economic outlook report, released this week, the international economics body said that economic prospects are now weaker in nearly all G20 countries than previously anticipated.
And, on our company results pages:
An impressive end to the year has helped Jose Cuervo post a high-single-digit lift in sales for the 12 months of 2018. The company, which publicly trades under the name Becle, said late last week that sales in the three months to the end of December were boosted by a strong performance in the US & Canada, with the two countries posting a combined leap of almost a third.
Campari Group is looking forward to a continued ride of the premiumisation wave in 2019, with last year's sales coming in 5% up on the year prior. Earlier this week, the company posted sales increases in all four reporting regions, with its biggest individual market, the US, rising by 4.4%.
The continued popularity of Tequila coupled with harvest pressures have caused agave prices to remain at a higher level than usual, according to Campari Group. Following the release of results for full-year 2018 this week, the company's C-suite team admitted that prices have not decreased as expected
Campari Group's GlenGrant Scotch whisky brand is in a period of "transition", according to the company, as it chases higher-value older age statement releases. Speaking to analysts following the company's full-year 2018 results earlier this week, Campari executives said the GlenGrant single malt has been enjoying growth at the older end of the age spectrum.
Brown-Forman is running behind its 6%-to-7% sales growth target for fiscal-2019, with sales in the nine months of the year so far coming in 5% up on the corresponding period a year earlier. For the nine months to the end of January, the group's top-line totalled US$2.58bn - a rise in reported terms of 3%.
Brown-Forman has said it expects to "weather the storm" as retaliatory trade tariffs continue to challenge American whiskey exports. Speaking to analysts following this week's Q3 and YTD fiscal-2019 results announcement, group CFO Jane Morreau said the estimated annualised cost to the company of increased tariffs is set to total around US$125m.
---