The coronavirus pandemic has left shoppers more concerned about packaging hygiene than the effect of plastic waste on the environment, a Tesco product development manager has said.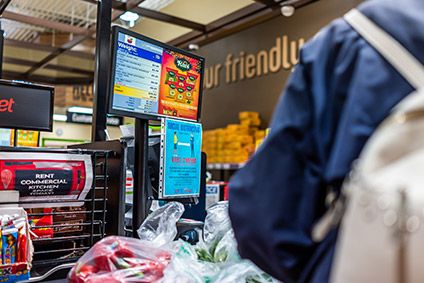 In an address outlining how brands can appeal to the UK supermarket chain, Beverley Bennett warned issues that previously motivated shopper behaviour have dropped in importance in the COVID-19 era. Last year, shopper surveys identified plastic packaging as the leading sustainability concern but the potential contamination of food and beverage items has now taken priority over eco-waste.
"Plastic is receding from the spotlight," said Bennett, who covers the impulse channel for Tesco. "[In a Mintel survey from this year], 55% now say it is more important to protect food hygiene that it is to minimise plastic waste packaging."
Bennett said that despite the shift, social responsibility remains important to consumers. She added that beverage producers looking to get their brands on Tesco shelves will have to align with the retailer's increased focus on reducing food waste.
According to Tesco, drinks are the second most thrown-out items in UK homes, after fresh vegetables. Bennett said fruit juices and fizzy drinks are "frequently thrown away".
During the coronavirus lockdown, Tesco extended some expiration dates to help minimise food waste in the face of consumer stockpiling. Those extended dates have now been made permanent, and Bennett said beverage producers should consider conducting their own audit. "If you're doing NPD or have a portfolio, it's a good idea to review [expiration dates]," she said.
Bennett was speaking at Arena International's 'Innovation in Non-Alcoholic Beverages' online conference yesterday
Why COVID-19 has restored plastic's popularity in soft drinks - Click here for a just-drinks comment
---