North America Beverages Q2 sales slip 1%
NAB volumes in the three months to the end of June down by 2%
Total PepsiCo sales lift 3%
Q2 group beverage volumes flat at +0.5%
Group drinks volumes in first six months of 2018 come in flat
PepsiCo has reported improved sales for its North America Beverages unit in the second quarter of 2018.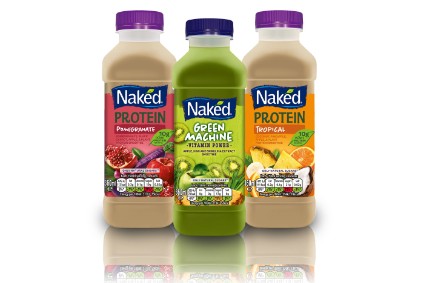 The company said today that the unit's sales in the three months to the end of June decreased by 1% on the corresponding period a year ago. The dip follows a 2% fall in NAB sales the first quarter of 2018.
Looking globally, and beverage volumes in Q2 were up 8% in the Europe & Sub-Saharan Africa region, while they slipped 3% in Latin America. Drinks volumes came in flat in the Asia, Middle East & North Africa reporting region.
For the first six months of 2018, NAB sales were down year-on-year by 1.5% on a 2% volumes fall. Group drinks volumes were flat.
Consistent with its previous guidance for 2018, PepsiCo said today it expects its full-year organic sales growth to be "at least in line with the 2017 growth rate of 2.3%".
CEO Indra Nooyi - "We are pleased with our results for the second quarter and we remain on track to achieve the financial targets we set out at the beginning of the year.
"The majority of our businesses performed very well, particularly our international divisions propelled by continued growth in developing and emerging markets, and our North America Beverages sector posted sequential net revenue and operating profit performance improvement."
---