First-half sales rise 10.2% to GBP71.6m (US$89.1m)
Carbonated sales up 8.4% to GBP37.7m, still offerings climb 11.6% to GBP33.9m
UK top-line increases 6.2% to GBP57.1m, international operations jump 29.5% to GBP14.5m
Flagship brand Vimto enjoys 4% sales lift in UK, after H1 2018 delivered 9% increase
UK soft drinks group Nichols has reported a strong set of results for the first half of this year, with sales in the six months rising by low double-digits.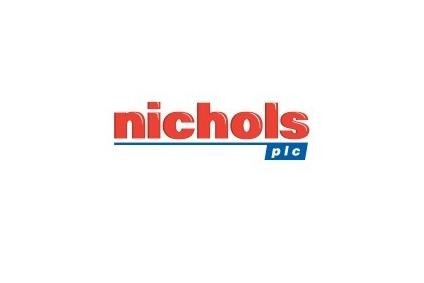 The company, which owns the Vimto soft drinks brand, said earlier today that group sales in the six months to the end of June came in at almost GBP72m. While Nichols' home market performed well, rising by just over 6%, sales from abroad roared back into growth, following a dismal first half for international in 2018.
In the Middle East, a key region for Vimto, sales more than doubled to GBP4.6m. In March last year, Nichols warned that the 2017 introduction of a 'bubble tax' in the region would severely hamper performance in 2018. Africa also did well, as sales rose 12.6% to GBP7.6m.
Back home, a 4% increase in Vimto sales drove the overall top-line lift in the UK.
Nichols H1 2019 - Sales versus H1 2018
| | | |
| --- | --- | --- |
| | H1 2018 | H1 2019 |
| International | 11.2 | 14.5 |
| The UK | 53.8 | 57.1 |
Source: Company results
Heading into the second half of this year, both Nichols and the UK soft drinks industry will be hoping the weather improves in the country as they cycle last year's hot summer.
"The board is pleased with the group's performance in the first six months of 2019 in both our UK and international markets," the company said. "While UK trading conditions are expected to remain challenging, as a result of the group's diversified business model and sales momentum, the board is confident that full-year earnings will be delivered in line with its expectations."
Today's figures come in the same week that Nichols' UK peer, AG Barr, issued a profits warning as the Irn-Bru brand owner struggles with an array of issues including the effect of last year's introduction of a sugar tax in the country.
Along with the results, Nichols announced today that its CFO, Tim Croston, intends to step down at the end of June next year. The group has commenced a recruitment process. Also, commercial director Andrew Milne has been given the newly-created position of group chief operating officer.
To read Nichols' half-year results statement, click here.
Bellwether AG Barr can show UK soft drinks how to survive sugar tax woes - Analysis
---