Full-year sales climb 10.3% to US$4.2bn
Top-line lift of 10.4% in first nine months maintained for full-year
Fourth-quarter up 10% to $1.02bn
Monster Beverage Corp has hit a number of firsts in its latest set of results, with sales in both the fourth quarter and the full year hitting new highs.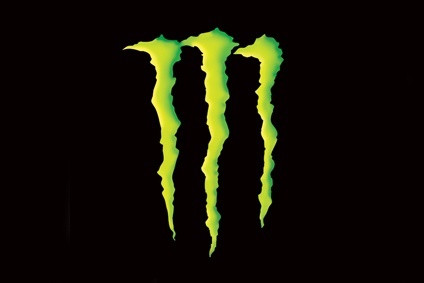 In figures released late last week, the US-based energy drinks group saw sales from the three months to the end of December breach US$1bn for the first time. The top-line broke another record in the 12-month period, breaking the $4bn barrier.
The 10% lift in fourth-quarter sales kept pace with the double-digit increase posted from the first nine months of 2019.
Monster Beverage Corp 2019 - Sales versus 2018
Source: Company results
Leading the way in the final quarter was the group's namesake range of energy drinks as well as its Reign Total Body Fuel brand. Combined, the pair grew sales by almost 12% in the three months, totalling $953.2m. However, Monster's 'Strategic Brands' grouping, which includes energy brands inherited from stakeholder The Coca-Cola Co, posted declining sales once again. The segment fell 10.1% to $59.2m, a slight improvement on the 10.9% decrease in the third quarter.
Beyond the California-based group's home market, international sales jumped 16.5% in the three months, hitting $319.5m. Sales outside the US account for about 31% of Monster's total.
CEO Rodney Sacks
"During the fourth quarter, we launched Java Monster Farmer's Oats and two new Reign Total Body Fuel high-performance energy drinks in the US. Internationally, we added various Monster Energy brand energy drinks, as well as Espresso Monster to our portfolio in certain countries and launched Monster HydroSport Super Fuel in Germany, the Republic of Ireland and the UK during the fourth quarter.
Also during the fourth quarter, we launched ... Reign Total Body Fuel ... in Puerto Rico, the Republic of Ireland and the UK and are planning further introductions in other international markets in 2020. We also launched Predator, our affordable energy brand, in additional international markets during the fourth quarter, with plans for further launches ... this year.
"We have a robust plan for new product introductions in 2020, and most recently launched our Monster Energy brand energy drinks in Israel, with further country launches and transitions planned for later this year."
To access Monster Beverage Corp's Q4 and full-year results statement, click here.
Functional drinks flex their muscles as 'ultra-performance' takes hold - Click here for a just-drinks comment
---