Full-year group sales climb 9.4% - +8% reported - to ZAR26.18bn (US$1.71bn)
Growth recorded in all three categories - RTDs & cider, spirits and wine
Group volumes in 12 months to end of June come in flat
South African sales up 9.5%, Africa ex-SA leaps 20%
International sales flat on 10.6% decline in volumes, signalling premiumisation strategy in place
Distell Group has ended its fiscal-2019 with a healthy second half contributing to a 9.4% full-year sales improvement on the corresponding 12 months a year earlier.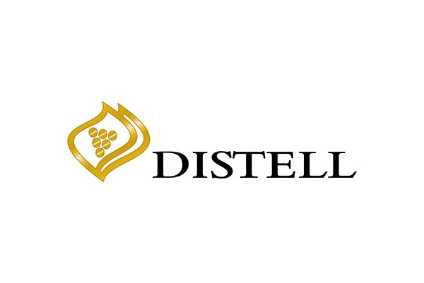 The South Africa-headquartered company, which operates across three alcohol categories, said earlier today that the near-double-digit sales lift was despite steadying volumes. The sales increase in the year to the end of June came six months after Distell reported a 9.1% half-year rise.
In spirits, where Distell owns the Amarula liqueur brand as well as a single malt Scotch whisky portfolio, sales climbed by almost 12%. Warranting special mention were Cruz Vodka - in which Distell acquired majority control two years ago - as well as Bain's South African whisky. In brandy, however, the company saw volumes slide as "consumers traded down to competing value offerings".
Distell's wine portfolio is undergoing a strategy shift as, like its competitors in the category, the group is focussing more on higher-end offerings, including the Nederburg brand. Subsequently, sales inched up almost 2% as premium wine unit Libertas Vineyards & Estates worked through a portfolio and route-to-market restructure. "The renewed focus on core brands is yielding results with established brands achieving solid growth and overall margin improvement," the firm noted.
Finally, in cider & RTDs, led by the company's Savanna cider brand, sales increased 9.4% in the 12 months. In South Africa, Distell said its cider stable continues to take share from beer.
The major negative in today's results was in Angola and Zimbabwe, where challenging market conditions prompted an impairment charge on Distell's Angola operations and recognition of a credit loss provision in Zimbabwe. "We remain confident in the Angola business, given that volumes and market share continue to improve since our original 26% acquisition as structural reforms take effect," the company said. "We will also continue to support the African Distillers Ltd team in Zimbabwe, in which we own a 31% indirect interest, throughout this period."
CEO Richard Rushton
"We are proud of our performance and continued resilience of our business, especially amidst the challenging consumer environment, a subdued domestic economy and increased competitive activity. Our results reflect the positive changes in our operating model and culture aimed at driving superior market place execution and enhancing margins. I'm particularly pleased that our Africa strategy is delivering as we expand our route-to-market capability and local production.
"Africa is starting to consistently deliver and remains a priority for us to expand our local route-to-market on the continent with local brands in key mainstream occasions. The international business has shown commendable margin improvement amidst an operating model change into the Venture Business to grow its core premium spirits and wine brands. These strategic initiatives will position us well for a sustainable business performance."
To view Distell's official full-year results announcement, click here.
"We've got to be a little different and break some of the moulds" - Click here for just-drinks' interview with Distell CEO Richard Rushton from earlier this year
---