Suntory Holdings' half-year alcohol sales rise by 2.9% to JPY473.3bn (US$4.25bn)
Beam Suntory "performed well" in six months to the end of June, organic sales up by mid-single-digits
Suntory Beer volumes come in flat as Japan's beer category falls by 4%
UK sugar tax hits soft drinks, Lucozade recovery "slower than expected"
Beam Suntory has been credited with having performed well in the six months to the end of June, with parent Suntory Holdings fighting headwinds elsewhere, in both beer and soft drinks.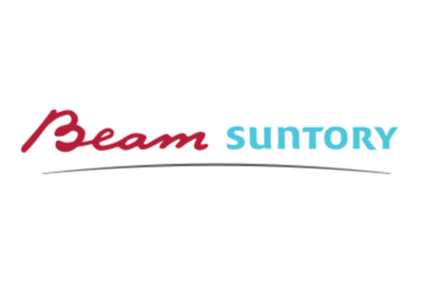 In half-year results released earlier today, Beam Suntory posted a mid-single-digit lift in sales, with Jim Beam, Maker's Mark, Hornitos Tequila and Courvoisier Cognac all warranting special mention. The four global brands were complemented in the period, said Suntory, by "g individual brands that capture the needs of local consumers".
In volume terms, Jim Beam grew by high single-digits, while Maker's Mark was up in the high-single-digit range. Hornitos and Courvoisier were joined by Canadian Club whisky and Sipsmith gin in posting double-digit volumes rises.
Japanese craft brand gin Roku, which launched domestically in mid-2017, saw its volumes more than double in the first six months of 2018, as it rolled out to around ten export markets in the period.
Geographically, the US, Australia, Canada, Spain and the UK were all up by mid-single-digits in sales terms, with Oceania raising sales by high-single-digits. The emerging markets of Eastern Europe, India, South-East Asia and China increased sales by double digits, while domestic sales of spirits lifted by 3%.
Turning to beer, and Suntory's Japanese brewing division hit a new high in market share, of 16.3%, although the "overall beer-type beverage market (in Japan) is estimated to be falling by around 4% year-on-year. Suntory's beer volumes were subsequently flat at 32.8m cases.
Hogging the soft drinks headlines were the tough conditions for the conglomerate in Europe, which was affected by "market deceleration affected by bad weather and uncertainty caused by (April's introduction of the) UK sugar tax", and the commencement of operations from its JV with PepsiCo in Thailand. The tie-up, announced late last year, kicked off in March.
Suntory Holdings First-Half 2018 - Sales by Business Unit
| | | | |
| --- | --- | --- | --- |
| | Beverages & Food | Alcoholic Beverages | Total |
| H1 2017 | 587181 | 460151 | 1151029 |
| H1 2018 | 610199 | 473280 | 1189390 |
Source: Company results
To read Suntory Holdings' H1 press release, click here.
"Our latest campaign was fuelled by simply looking at Google" - just-drinks speaks to Beam Suntory's global chief marketing officer, Rebecca Messina
---