Hiatus "ultra-premium" Tequila range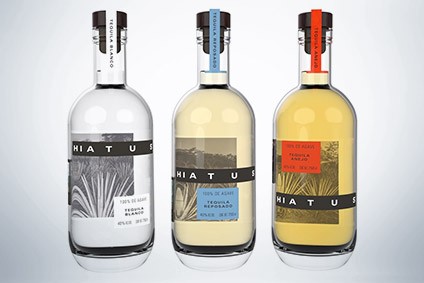 Category - Spirits, Tequila, Blanco, Reposado and Añejo, all 40% abv
Available - From next month
Location - The US, off-premise in New York City and Sarasota, Florida, and online through Drizly
Price - See below for full details, all three available in 75cl bottles
US start-up Hiatus Tequila is readying the US launch of a three-strong, 100% blue Weber agave Tequila portfolio, aimed at the higher-end of the category. Sourced from La Cofradía, a family-owned producer in the Mexican town of Tequila, the range comprises:
Blanco - SRP of US$43.99
Reposado - $48.99, and
Añejo - $53.99
Hiatus was founded by Kristopher DeSoto, a Texan who previously worked in international helicopter sales.
We've created a Tequila with full transparency," said DeSoto. "We ensure that the spirit in the bottle is a true expression of what Tequila should be. The flavours and aromas are untampered with, unadulterated. Nothing added, nothing taken away."
The range will be imported into the US by MHW.
Earlier this week, Stolichnaya owner SPI Group unveiled AC/DC Thunderstruck Tequila in partnership with the Australian rock group.
Why the spirits category needs to rethink its future positioning - Click here for a just-drinks comment
---