Heineken's UK unit has lined up a GBP5m (US$6.4m) campaign for its New Zealand cider brand.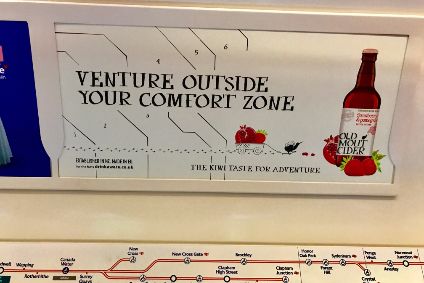 The company said today that the Old Mout activation will run nation-wide from April until August. Heineken said the campaign aims to "drive consumers to their closest pub or shop".
The promotion includes out of home, digital and mobile activity.
Old Mout is available in four flavours: Strawberry & Pomegranate, Kiwi & Lime, Passion fruit & Apple and Summer Berries.
Citing figures from CGA and Nielsen, Heineken said Old Mout is the "fastest growing premium flavoured cider" in the UK market.
Meanwhile, Heineken's latest global campaign for its Strongbow cider brand begins next week. The 'Imagine' commercial, set for release on 24 April, shows the streets of New York turning into an apple orchard as passers-by peel back roads to reveal green fields. Heineken said the ad works on the Strongbow brand goal of "connecting people to nature and inviting them to drink cider".
---