Heineken has bought United Spirits' remaining stake in India's United Breweries (UB) for INR8.72bn (US$137.2m).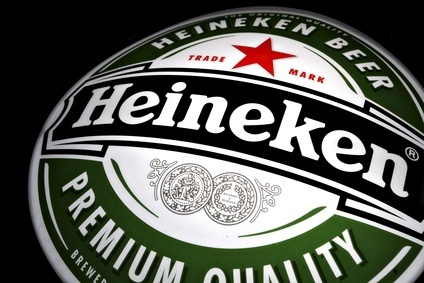 The Dutch brewer, which is already UB's biggest shareholder ahead of Indian entrepreneur Vijay Mallya, increased its ownership of the company from 38.9% to 42.1%, it said today. Diageo, which owns 55% of United Spirits, confirmed the sale in a filing on the London stock exchange.
A spokesperson for Heineken told just-drinks that the purchase doesn't change UB's ownership structure or "our successful collaboration".
"We believe in the Indian beer market and United Breweries long-term future and are happy to have increased exposure to its future progress," the spokesperson added.
The move follows Heinken increasing its stakeholding last August, however the company remained silent in January over speculation that it was to increase its stake further.
Heineken inherited an interest in United Breweries when it teamed up with Carlsberg to buy Scottish & Newcastle in 2008.
---