Heineken's CEO has blamed the parallel market for a slump in Chinese beer volumes this year.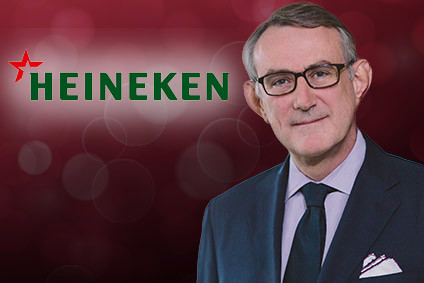 Speaking to analysts after H1 results yesterday, Jean-François van Boxmeer said volumes in China declined in the first six months of the year because of economic headwinds and "the impact of parallel trade there".
Beer volumes in the Asia-Pacific region were up 6% in the first half, Heineken reported, but volumes for its namesake lager dropped 7% because of declines in China and Vietnam.
The parallel, or grey, market is when products intended for one region are sold in another. It can cause headaches for manufactures as the trade makes it more difficult to protect price margins as parallel stock is usually sold more cheaply.
A spokesperson for Heineken told just-drinks that the parallel issue in China "is not new and hasn't increased significantly on last year but is impacting route to market as you would expect". The spokesperson said the problem has existed for some time due to the price differential between China and discounted volumes in Europe.
"We have stopped the issue from increasing on last year," the spokesperson added. "We are confident we can take further actions to reduce this."
The spokesperson said the problem was "a very specific China issue given our small niche position in the super premium segment only".
---