Third-quarter sales slide 16.3% to GBP329m (US$418m)
Year-to-date - nine months to end of June - down 5.1% to GBP1.03bn
Britvic has seen the three months to the end of June pull its fiscal-year-to-date into the red.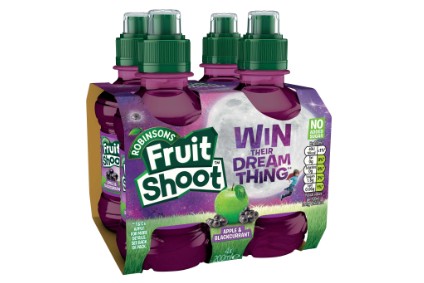 Two months after reporting a 1.4% sales lift for the six months to the end of March, the soft drinks group today posted a double-digit top-line fall in its third-quarter. Subsequently, nine-month sales came in just over 5% down on the corresponding period a year earlier.
Despite the Q3 plunge, Britvic said today the performance was in-line with what it was expecting.
"As expected, Q3 demonstrates the full market impact of the COVID-19 lockdown," said CEO Simon Litherland. "We have continued to focus on the clear priorities we set to navigate through the pandemic ... ."
Looking forward, the group appeared encouraged by the easing of lockdown restrictions "as we entered the crucial summer trading period", although uncertainty remains about the speed of the recovery. "I am confident that the strong momentum we built up going into the pandemic will return," Litherland added, "and that our long-term strategy will continue to create value for all our stakeholders."
Earlier this month, the company looked to capitalise on the growth in online sales, which have accelerated markedly during lockdown, through its The London Essence Co brand of mixers. The direct-to-consumer offer in the UK includes a pack comprising a 70cl bottle of Sapling vodka and two multi-packs of flavoured tonics from London Essence.
To access Britvic's official Q3 trading update, click here.
Why COVID-19 has restored plastic's popularity in soft drinks - Click here for a just-drinks comment
---