The head of Asahi Europe has calmed concerns that younger consumers are more likely to hit the gym than their local bar, telling just-drinks that the health & wellness trend is "good for beer".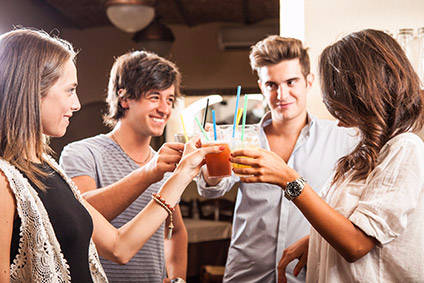 In an exclusive two-part interview, published this week, Hector Gorosabel acknowledged industry fears that Millennial consumers in Europe are drinking less than previous generations, but said that beer continues to appeal to young people. Beer benefits from being a natural product, Gorosabel argued, adding that it can play a role in a healthy lifestyle that fitness can't.
"I think the key to health & wellness is moderation," Gorosabel told just-drinks. "Health & wellness is not about spending three hours at the gym every evening. There is nothing better for health & wellness than sitting around a table with friends and family and enjoying a social occasion. Beer will continue to be relevant in those occasions."
Research in European markets such as the UK shows that under-35s are drinking less than their parents and are more money-conscious. The health & wellness trend has also seen younger consumers swap the pub for the gym, and seek out healthier alternatives to alcohol.
Elsewhere in the interview, which touched on Gorosabel's views on the final days of his former employer, SABMiller, and his plans for Asahi Europe, the CEO hit back at trade reports in March that four UK supermarkets had delisted the Asahi Super Dry brand, following a change in the way the brand is produced. Gorosabel said the supermarkets are in the process of repositioning Super Dry and had not delisted.
"We are actually ahead of plan everywhere," he continued. "It's early days, so the plan is not that important. But, the first steps have been positive."
European versions of Asahi Super Dry were previously brewed under licence but are now produced at Asahi's Italian factory. The company claims new equipment brought in to the plant allows it to brew the beer to the same recipe as in Japan.
An official statement from Asahi Europe said: "Asahi Super Dry was only relaunched in the UK in January. It was always our intention to reposition the brand in the marketplace. We are incredibly delighted with its performance in its first three months.
"Of course, this is still early days and we are very much in discussion with retailers about how best we can relaunch the brand in-line with its new category positioning. Both Waitrose and Tesco have been among the first supermarkets to position the brand in the super-premium category and we have some exciting marketing initiatives to support this too."
---