Halewood Wines & Spirits' Samuel Gelston's Single Pot Still Irish whiskey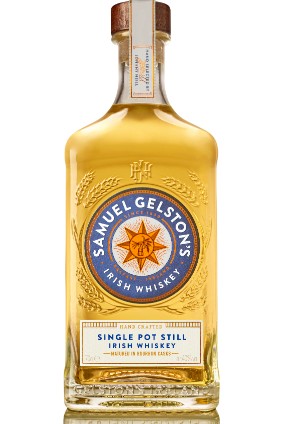 Category - Whiskey, Irish, 40% abv
Available - From this week
Location - The UK
Price - SRP of GBP22 (US$28) per 70cl bottle
Halewood Wines & Spirits has added a single pot still expression to the Samuel Gelston's Irish whiskey brand through its HJ Neil subsidiary.
The UK company, which has a majority holding in HJ Neil, released details of the sixth iteration of Samuel Gelston's earlier this week. The whiskey, produced using a 50/50 mix of malted and unmalted barley, is triple distilled before being aged for an unspecified period in ex-Bourbon casks.
Johnny Neill, who owns Samuel Gelston's with Halewood, said: "My ancestor Harry Neill, who bought Gelston's Old Irish Whiskey in 1869 was passionate about sourcing, bonding and blending some of the finest single malt and pot still whiskey from across Ireland. I'm proud to draw upon these whiskey distilling roots and continue his legacy by bringing a range of quality new products to the market."
Halewood was particularly hard hit by the coronavirus pandemic. In late-April, the group confirmed job losses affecting about 15% of its workforce. The company employed about 1,000 people at the time.
Why craft whisky/whiskey will never be the same again - Click here for a just-drinks comment
---