The holding company of Spanish cava producer Grupo Codorníu has moved its headquarters out of Catalonia, amid fears the province could declare independence.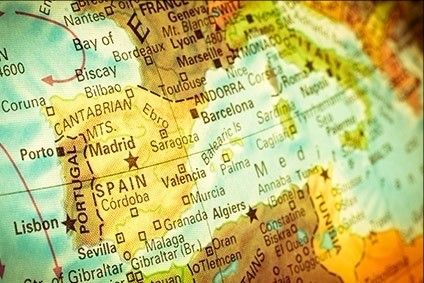 A spokesperson confirmed to just-drinks that the directors of Unideco, which controls the Barcelona-based Codorniu, will transfer its registered office to La Rioja. The move had the "sole objective" of guaranteeing the legal security of employee and customers of the group, the spokesperson said.
"The change of headquarters of Unideco, the parent company that covers the wineries of the group, is merely an administrative move that in no way affects the jobs or its production centres," the spokesperson added.
According to reports, a number of financial institutions, including major banks, have moved their official registrations out of Catalonia as regional politicians call for a break with Spain. An unofficial referendum this month saw a heavy majority of voters in Catalonia back independence, however Spain's federal authorities have declared the independence calls unconstitutional, and are threatening to take over some of Catalonia's regional powers.
In an interview with CNN last week, the president of sparkling wine producer Freixenet, which is based in Catalonia, said he would recommend moving out of the region if independence went ahead. Jose Luis Bonet, who is also the president of Spain's Chamber of Commerce, said independence would be a "disaster".
Freixenet did not respond to a just-drinks request for comment.
The Codorniu spokesperson said the company does not hold an opinion on political issues.
---