A UK contract wine packer has opened the UK's first large-scale wine canning line.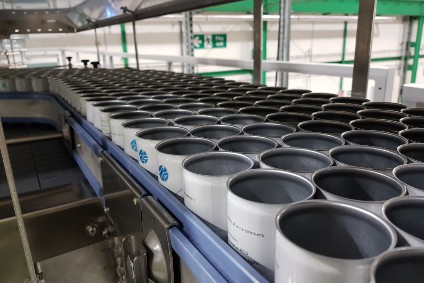 North-east England's Greencroft Bottling Co said this week that the GBP2m (US$2.5m) line can fill both still and sparkling wine cans as well as soft drinks and RTDs. The new line, built with Ardagh Group Metal Beverage Europe, has a filling speed of up to 17,000 cans an hour.
Canned wine has grown in popularity in Western Europe in recent few years. In August, Accolade Wines unveiled canned versions of four Echo Falls variants, while Concha y Toro launched the canned wine spritzer O'jos in May.
Citing Euromonitor figures, Greencroft Bottling MD Mark Satchwell said canned wine consumption in Western Europe is growing at a rate of about 6% year-on-year.
"We were pleased to collaborate with Ardagh to set up a dedicated wine canning line and be the first to provide for this growing market," Satchwell added.
Wine - Get your head out of the sand, get with the can - Click here for a just-drinks comment
---