Gosnells' Vintage Mead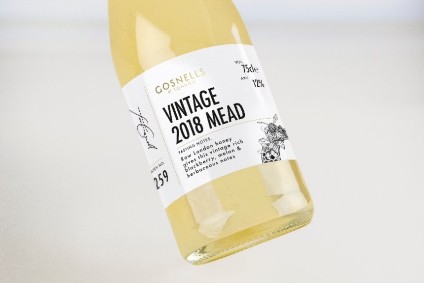 Category - Mead, 12% abv
Available - From this month
Location - UK
Price - GBP25 (US$32) per 75cl bottle
London meadery Gosnells has launched its first vintage mead as it looks to target increased interest in the fermented honey beverage sparked by TV show Game of Thrones.
Gosnells Vintage Mead uses honey made in London and is brewed to the same strength as wine, 12% abv. It is packaged in a wax-embossed 75cl bottle and joins Gosnells London Mead and Gosnells Dry Hopped London Mead in the Gosnells portfolio.
Owner Tom Gosnell said demand for mead is continuing to rise in the US, where according to the American Mead Makers Association, sales jumped by 130% from 2012 to 2013 because of the liquid's prominence in HBO's Game of Thrones. Gosnell said the mead market in the US is growing faster than that for craft beers, with more than 500 craft meaderies in operation.
Meanwhile, cocktail bars are using mead as a base - at a launch party today for Gosnells Vintage Mead, the company will use an ice machine to make frozen mead granitas.
'Healthy alcohol - the trend to watch in 2019? - NPD trends
---