The global Tequila market reached a record high of 27.6m cases in 2014, according to a new report from The IWSR and just-drinks.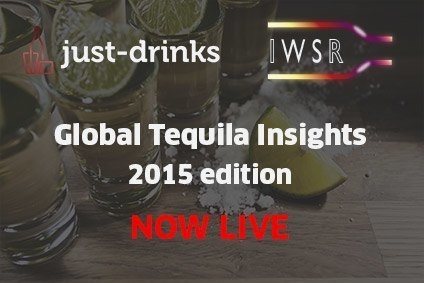 Last year's performance followed strong growth between 2009 and 2013, as detailed in 'Global Tequila insights - market forecasts, product innovation and consumer trends research'. Over the five-year period, Tequila volumes grew by a compound annual growth rate (CAGR) of 4.2% to reach 26.7m cases in 2013.
The report, published this week, forecasts that the Tequila sector will grow by a CAGR of 2.68% between 2014 and 2019, to reach 31.5m cases.
The US has consolidated its position as Tequila's largest market with around 52% of global sales, according to IWSR data. Sales in the country are expected to have reached 14.6m cases in 2014, the report notes, having achieved a CAGR of 5.56% between 2009 and 2013.
In Mexico, volumes were flat in 2013, at 8.4m cases, continuing a trend seen over the five-year period during which Mexico achieved a CAGR of only 1.25%. "Mexico is a very mature market and lacks the capacity for significant growth," the report states.
However, as indicated by the quickening rate of growth in 2014, this is certainly not the case with the US, which, according to the report, &quothas greater potential, with consumption stronger in states with a strong Latino presence and potential to push consumption in other regions&quot.
Sales in Germany, however, have continued to slide. Having seen sales fall heavily in 2013, the report says that sales "almost certainly" continued to decline in 2014. But, a clutch of markets with sales over 200,000 cases - namely Canada, Brazil, the UK and Japan - all turned in single-digit growth in 2014.
Of the several markets with sales between 100,000 and 200,000 cases, only Australia recorded "significant" growth.
The report also reveals evidence of continuing trading-up in the Tequila category. Over the five-year review period, ultra-premium Tequila achieved a CAGR of +9.6%, while super-premium (+5.4% CAGR) and premium (+13.5% CAGR) also outperformed the standard segment which grew at a CAGR of +0.8%.
---