H1 alcohol operating profits up 24% to JPY39.5bn (US$391.4m)
Net sales down 2% to JPY474.9bn
Soft drinks & food operating profits climb 5% to JPY49.2bn
Net sales increase 9% to JPY674.5bn
Suntory Holdings has posted a big jump in profits for its alcoholic beverages despite a slight fall in sales.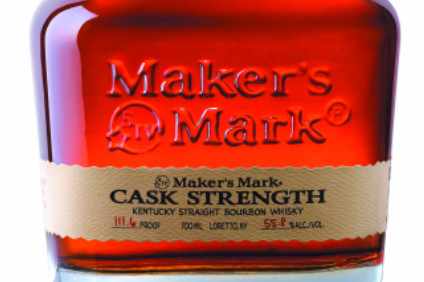 The Japanese conglomerate, which produces wines, spirits and beer, saw alcohol operating profits soar by 24% to JPY39.5bn (US$391.4m) in the six months to the end of June, it said today. Net sales dipped by 2% to JPY474.9bn in the same period.
Growth was driven by global spirits unit Beam Suntory, which increased comparable sales by mid-single digits on the back of gains for Jim Beam, Maker's Mark, Teacher's, Courvoisier and Hornitos, Suntory said. Sales growth in Beam Suntory's Americas region was led by mid-single-digit growth in the US. Meanwhile, Beam Suntory's Japan business, Suntory Spirits, saw 3% year-on-year growth in sales, helped by increased demand for highball RTDs.
Suntory Beer sold a record high of 33.14m cases, a 1% increase on the year before despite an overall market decline of 1%. Suntory's international wine sales were affected by the foreign exchange rates, and fell slightly, Suntory said. Excluding the currency impact, net sales rose 2% year-on-year.
Suntory's soft drinks & food division increased net sales by 9% to JPY674.5bn and operating profits by 5% to JPY49.2bn.
Suntory also operates non-beverage business units, including Suntory Wellness, Dynac Corporation and Häagen-Dazs Japan. Combined sales for Suntory Holdings were up 3% to JPY1.27tn, while net organic profits increased by 44% to JPY63.5bn.
---