Declines in China have led to the first annual fall in global alcohol consumption in at least 14 years, according to new Euromonitor figures.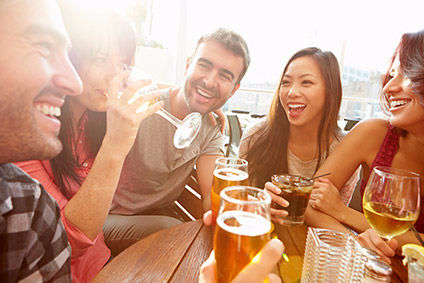 Global alcoholic drinks volumes dropped 0.7% last year, a shortfall of 1.7 billion litres in volume sales, Euromonitor said today. China was the main driver of the decline, dropping 3.5% as its previously-rampant economic growth slowed. China represents the largest alcoholic drinks market, followed by the US and Brazil.
Euromonitor's consumption data only started in 2002, but has shown growth every year until last year. In 2005, volumes jumped by almost 5% however growth slowed in 2009 to 0.6% and in 2014 to 0.2%.
The latest figures showed that Germany, the fourth largest market, also saw a consumption drop last year, with volumes down 1.5%.
Fifth-largest Russia, which has been hit by falling demand partly because of a government crackdown on alcohol sales, posted an 8% volumes fall in 2015, while volumes in Greece slid by 2.5%.
There was positive news elsewhere. US volumes increased by 2.4% and Japan was up by 2.2%, putting it in 6th spot overall. Iran grew by 8.4% last year.
Euromonitor's senior alcoholic drinks analyst, Spiros Malandrakis, said growth came from "restrained yet grounded aspirational attributes" as consumers fell out of favour with authenticity and craftsmanship.
"Premium English gin, Irish and Japanese whisk(e)y, dark and non-alcoholic beer are the flag bearers of growth and it is no coincidence that those also happen to be the segments gaining further momentum with the ever important Millennial demographic in mature Western markets," Malandrakis said.
The analyst said initial forecasts suggest a gradual recovery in 2016 but warned that overall performance will be down compared to historical patterns.
---