The stellar rate of growth in the global gin segment is set to continue, with 19 out of its top 20 global markets predicted to expand sales to 2021, according to the new Global Gin Insights report from just-drinks and The IWSR.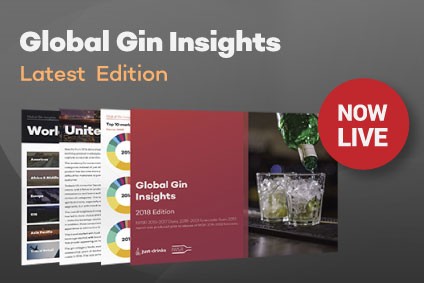 The forecast follows another dynamic year for gin in 2017, during which global sales (excluding low-priced products) rose by 7.4% year-on-year to nearly 35m nine-litre cases. Growth was widespread, with 39 of the top 50 markets posting gains - 19 of them in double digits - and Europe remaining at the centre of the boom.
Spain coasted past 5m cases, with flavoured variants helping to boost momentum, and there were positive performances from the UK, Germany, Italy and France.
"The fundamental trends that led to the recent explosion in premium gin are very much in place, suggesting that growth has further to run, at least in the short term," says the report.
Only the US among the major western markets continues to disappoint, with sales dipping below 10m cases in 2017 on the back of a slight decline.
However, even here there are some signs of life at the premium-and-above end of the market - and, alongside the UK, Spain, South Africa and Global Travel Retail, the US is set to be one of the key growth markets for gin in the years ahead.
---