George Thompson's Cotchel apple juice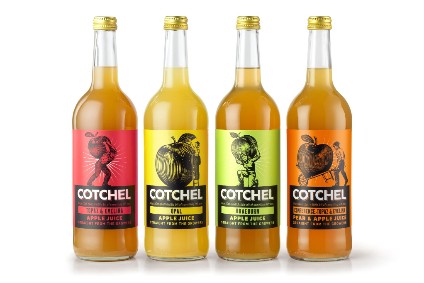 Category - Fruit juice
Available - From 23 December
Location - Initially in 23 Chelmsford Star Cooperatives
Price - SRP GBP2.50 (US$3.35) for 25cl bottle, GBP3.50 for 75cl bottle.
A fruit farm in England is to launch a new apple juice that uses so-called "unloved" apples.
Cotchel apple juice is made from fruit that cannot be sold and would otherwise go to waste, according to brand owner George Thompson. The company said the aim is to "give a new lease of life to fruit which is too big, too small or too ugly".
Cotchel creator Pete Thompson said: "Instead of letting the unwanted fruit from our farm be wasted or processed off the farm, we decided to turn it into something delicious."
George Thompson, which is based in Essex, also plans to launch next year a gin, infused with apricots and plums that can't be sold.
---