Genius Drinks' Botonique Blush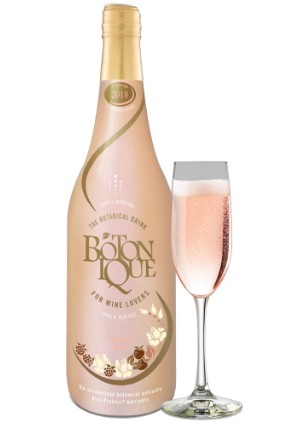 Category - Non-alcoholic wine
Available - From this month
Location - UK
Price - GBP3.99 (US$5.30) per 25cl bottle; GBP7.99 per 75cl bottle
UK firm Genius Drinks has launched the second in its line of non-alcoholic wine-style drinks.
Botonique Blush follows the Botonique Crisp Dry White and carries flavours of strawberry, rose and bramble. Like the Crisp Dry White, it targets wine drinkers who want no alcohol and fewer calories. According to Genius Drinks, the Botonique range has one-sixth the calories of wine, with 17 per glass.
"[Botonique] provides all the glamour and sophistication of alcohol with none of the drawbacks," Genius said.
A growing number of companies are emerging in the non-alcoholic sector as demand for alcohol substitutes increases. Diageo-backed Seedlip now has three expressions in its alcohol-free spirits range, while brewers including Heineken have brought out non-alcoholic beers under their biggest brand names.
---