Frey Farms' Tsamma Watermelon + Coconut Water Blend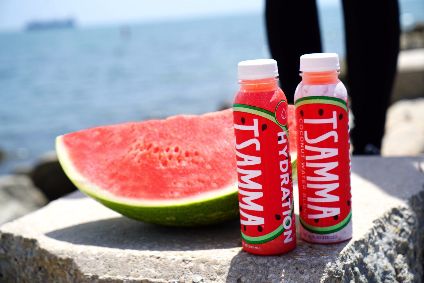 Category - Soft drinks, juice
Available - From this month
Location - US
Price - TBC
Frey Farms has lined up a new addition to its cold-pressed watermelon juice range. Tsamma Watermelon + Coconut Water Blend is described by the company as a "performance hydration drink". The new variant joins Tsamma Watermelon Juice.
"We are changing the way people perceive the watermelon, and educating them on the significant nutritional benefits," said Sarah Frey, founder of Frey Farms. "The trends toward health and wellness have definitely ignited change in our industry, leading us to the perfect line extension."
Tsamma Watermelon + Coconut Water Blend is on sale at several retail outlets, including Publix, The Fresh Market, Schnucks, Fresh Thyme Markets and Aldi.
Frey Farms has watermelon growing operations in Florida, Georgia, Missouri, Arkansas, Indiana, Illinois and West Virginia.
---