Stoli Group's VP of marketing & communications has been promoted to the role of CMO, only nine months after joining the wine and spirits company.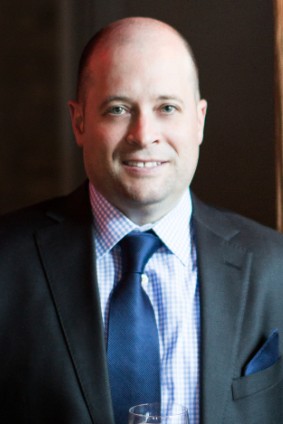 Dave McNulty, who shifted across from Diageo to join the Stolichnaya vodka brand owner in October, was confirmed as the next global marketing head yesterday. McNulty assumes the position vacated by Dan Buttling, who moved up to become CEO for North America two months ago.
Prior to joining Stoli, which was previously known as Soyuzplodimport, McNulty was with Diageo for 18 years as senior director for culture, entertainment & partnerships. As CMO, he will take responsibility for "all aspects of marketing and communications across the global portfolio".
"Dave's appointment to CMO comes at a pivotal time for Stoli as we continue to strengthen the company's position as a significant player in high-quality spirits and wine," said Buttling, who is also McNulty's direct report. "His vast industry expertise, along with strong leadership skills, will greatly enhance our marketing strategies as we continue to grow the vodka portfolio and push forward our emerging roster of ultra-premium brands."
Buttling is also ex-Diageo, leaving the UK-headquartered company last year after 31 years.
As well as Stolichnaya, the group's stable includes Elit vodka, Bayou rum, Loch Lomond Scotch whisky as well as Argentinian wine producer Achaval Ferrer. The company is also the parent for Amber Beverage Group, which runs a raft of other spirits brands for SPI.
Why the spirits category offers hope for the on-premise - Click here for a just-drinks comment
---